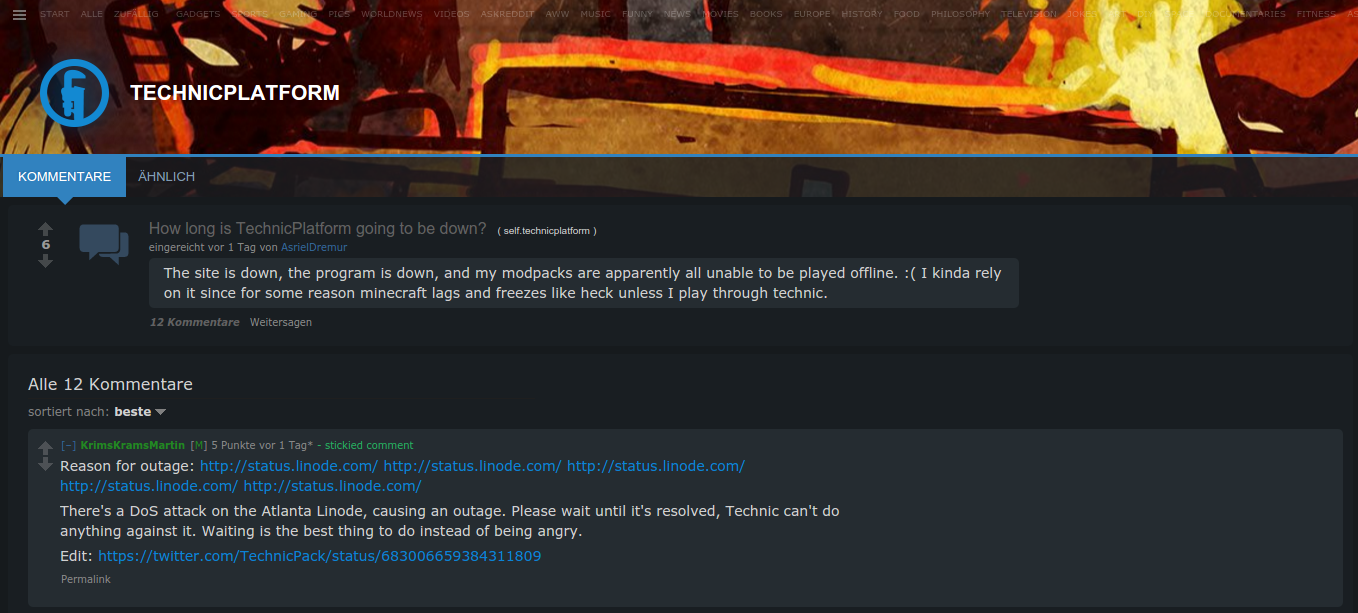 As many of you might have noticed the Technic Pages including all backend services that the Technic Launcher uses are down since more than 36 hours. The attack also causes problems with the Technic Laucher, so please note that Modpacks might not be installable or playable.
The reason for this is a major DDoS attack to the data-centers of Linode in Atlanta, where the Technic team hosts their services (at least the major ones). The Linode team is working hard to fend off this attack.
The Unitedworldminers team will keep you updated.
You can find more information on their reddit page.
Update – 03.01.2015 20:42 CET:
Technic Platforms is back up. All services seem stable.
Update – 03.01.2015 11:26 CET:
Technic Platform is down again.
Update – 02.01.2015 23:53 CET:
The Technic Platform seems to be back up again! Let's see for how long 😉